[:en]The tri-national doctoral school offers a platform for doctoral candidates from Germany, France, Luxembourg and other countries to meet regularly and to discuss together topics related to international and European history of the twentieth century. The doctoral school has been operational since 1st January 2017. About twenty PhD candidates from various academic disciplines have signed up so far, all of whom are working on transnational projects related to contemporary political, social, or cultural history.

The kick-off event of the doctoral school will take place from 17th until 19th May 2017, on the campus of the Universität des Saarlandes in Saarbrücken. The opening ceremony starts on 18th May at 10.00 AM in the Graduate Centre of the UdS. The keynote lecture will be given by Hartmut Kaelble, emeritus professor of social history at the Humboldt-University Berlin, who is one of the most renowned mediators between Germany and France in the field of contemporary history. He will lecture on 'The History of Social Injustice in Europe since 1945 – New Franco-German Divergences.'
The doctoral school itself will start with a PhD forum where one representative of each university will present ongoing dissertation projects. In addition, the programme will include group work, selected comments and general discussions. In their presentations, the PhD candidates will follow the current format 'Raumdiagnosen: Nationales und Transnationales,' selected for the first year of the doctoral school as it suitably reflects its intercultural and international orientation. The presentations will be given by three PhD candidates: Jürgen Dierkes on triangular relationships between cities in France, the German Federal Republic and the former German Democratic Republic; Lise Galand on the 'spectre of encirclement' in Imperial Germany; and Richard Legay on popular culture in European radio broadcasting during the 1960s.
Documents
In order to help participants to prepare themselves for the upcoming lectures, each contributor provides some preparatory readings. Please check it out at our Zotero library.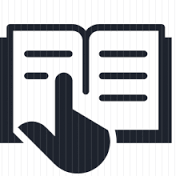 To download the program of the entire week, see this PDF.
[:de]Gemeinsam, regelmäßig und eng vernetzt mit Promovierenden aus Deutschland, Frankreich, Luxemburg und anderen Ländern über Themenfelder der internationalen und europäischen Geschichte des 20. Jahrhunderts nachdenken: darin besteht ein zentrales Anliegen des trinationalen Doktorandenkollegs, das am 1. Januar 2017 offiziell startete. Bislang sind es rund 20 Doktorandinnen und Doktoranden aus verschiedenen Fachdisziplinen, die sich durchweg transnational dimensionierten Projekten der neueren Politik-, der Gesellschafts- oder der modernen Kulturgeschichte widmen.
Die Auftaktveranstaltung wird vom 17. bis zum 19. Mai 2017 auf dem Campus der Universität des Saarlandes stattfinden und ist mit einer feierlichen Eröffnung des Kollegs verbunden. Der Festakt beginnt am 18. Mai um 10 Uhr im Graduate Centre der UdS. Den Festvortrag hält Hartmut Kaelble, emeritierter Professor für Sozialgeschichte an der Humboldt-Universität zu Berlin und seit vielen Jahren einer der renommiertesten deutsch-französischen Mittlerfiguren im Bereich der Zeitgeschichtsforschung. Hartmut Kaelble spricht über die "Geschichte der sozialen Ungleichheit in Europa seit 1945 – Neue deutsch-französische Divergenzen".
Inhaltlich startet das Kolleg mit dem Doktorandenforum. Der Schwerpunkt liegt hier bei der Vorstellung der Dissertationsprojekte durch jeweils eine Doktorandin bzw. einen Doktoranden der beteiligten Universitäten. Ergänzt wird das Programm durch Gruppenarbeit, Kommentare und Diskussionen. Die Promovierenden orientieren sich bei der Präsentation ihrer Dissertationsvorhaben an dem aktuellen Diagnoseformat "Raumdiagnosen: Nationales und Transnationales". Dieses Format wurde ganz bewusst als Zugang für das erste Jahr der Doktorandenschule gewählt, da sich dort besonders nachdrücklich die interkulturelle und internationale Ausrichtung und Schwerpunktsetzung des Doktorandenkollegs widerspiegelt. Es sprechen Jürgen Dierkes zu Dreiecksverhältnissen zwischen Städten in Frankreich, der Bundesrepublik und der DDR, Lise Galand zu dem "Gespenst der Einkreisung" im Deutschen Kaiserreich und Richard Legay zu Populärkultur im europäischen Rundfunk der 1960er Jahre.
Dokumenten
Damit sich die Teilnehmer auf die kommenden Vorlesungen vorbereiten können, stellt jeder Referent vorbereitende Lektüre zur Verfügung. Diese kann in der Zotero-Bibliothek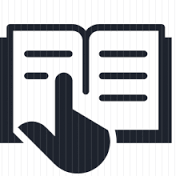 konsultiert werden.
Um das Programm der ganzen Woche herunterzuladen, siehe dieses PDF.
[:fr]Depuis le 1er janvier 2017, l'école doctorale tri-nationale propose une plateforme à des doctorants venus d'Allemagne, de France, du Luxembourg et d'autres pays, leur permettant de se rencontrer régulièrement et de discuter ensemble des sujets liés à l'histoire internationale et européenne du XXe siècle. À ce jour près de vingt doctorants, venus de diverses disciplines académiques, sont inscrits et travaillent tous sur des projets transnationaux portant sur l'histoire politique, sociale ou culturelle.
L'évènement de lancement de l'école doctorale aura lieu du 17 au 19 mai 2017 sur le campus de l'Universität des Saarlandes à Sarrebruck. La cérémonie d'ouverture débutera le 18 mai à 10h00 dans le Graduate Centre de l'UdS. L'allocution sera donnée par Hartmut Kaelble, professeur émérite d'histoire sociale à l'Université Humboldt à Berlin et un des médiateurs les plus renommés entre l'Allemagne et la France dans le domaine de l'histoire contemporaine. Sa présentation portera sur « L'histoire de l'injustice sociale en Europe depuis 1945 – Nouvelles divergences franco-allemandes ».
L'école doctorale elle-même s'ouvrira avec un forum pour doctorants, où l'accent sera mis sur la présentation d'un projet de dissertation par un représentant de chaque université. Le programme sera complété par des travaux de groupe, des commentaires et des discussions. Durant leur présentation, les doctorants suivront le format « Raumdiagnosen : Nationales und Transnationales », choisi pour la première année de l'école doctorale puisqu'il reflète particulièrement bien les orientations interculturelles et internationales. Les présentations seront faites par Jürgen Dierkes sur les relations triangulaires entre villes en France, dans la République Fédérale d'Allemagne et dans l'ancienne République Démocratique d'Allemagne, Lise Galand à propos du « spectre de l'encerclement » dans l'Allemagne impériale, et Richard Legay au sujet la culture populaire radiophonique en Europe dans les années 60.
Documents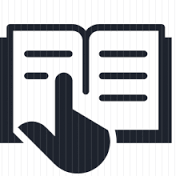 Afin de permettre aux participants de se préparer aux présentations à venir, chaque intervenant met à disposition de la lecture préparatoire. Merci de bien vouloir la consulter dans la librairie Zotero.
Pour télécharger le programme de toute la semaine, consultez ce PDF.
[:]