The tri-national doctoral school offers a platform for doctoral candidates from Germany, France, Luxembourg and other countries to meet regularly and to discuss together topics related to international and European history of the twentieth century. The doctoral school has been operational since 1st January 2017. About twenty PhD candidates from various academic disciplines have signed up so far, all of whom are working on transnational projects related to contemporary political, social, or cultural history.

The kick-off event of the doctoral school will take place from 17th until 19th May 2017, on the campus of the Universität des Saarlandes in Saarbrücken. The opening ceremony starts on 18th May at 10.00 AM in the Graduate Centre of the UdS. The keynote lecture will be given by Hartmut Kaelble, emeritus professor of social history at the Humboldt-University Berlin, who is one of the most renowned mediators between Germany and France in the field of contemporary history. He will lecture on 'The History of Social Injustice in Europe since 1945 – New Franco-German Divergences.'
The doctoral school itself will start with a PhD forum where one representative of each university will present ongoing dissertation projects. In addition, the programme will include group work, selected comments and general discussions. In their presentations, the PhD candidates will follow the current format 'Raumdiagnosen: Nationales und Transnationales,' selected for the first year of the doctoral school as it suitably reflects its intercultural and international orientation. The presentations will be given by three PhD candidates: Jürgen Dierkes on triangular relationships between cities in France, the German Federal Republic and the former German Democratic Republic; Lise Galand on the 'spectre of encirclement' in Imperial Germany; and Richard Legay on popular culture in European radio broadcasting during the 1960s.
Documents
In order to help participants to prepare themselves for the upcoming lectures, each contributor provides some preparatory readings. Please check it out at our Zotero library.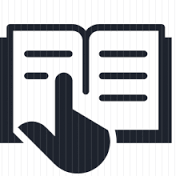 To download the program of the entire week, see this PDF.