Jessica Burton
Jessica Burton is a PhD research at the Centre for Contemporary and Digital History (C²DH) in Luxembourg, working on the Popkult60 project, and analysing a Europeanisation of the comics industry in the 1960s. She specialises in Comic Studies, and obtained her Masters in the subject from the University of Dundee in 2014. She also completed a Bachelors with Honours in French Studies at the University of London Institute in Paris in 2013.
Jessica has also worked in the field of comics production, most notably as an Editor for the UK's primary publisher, Titan Comics, where she edited titles such as Doctor Who.
Thomas Hoppenheit
Aurélia Lafontaine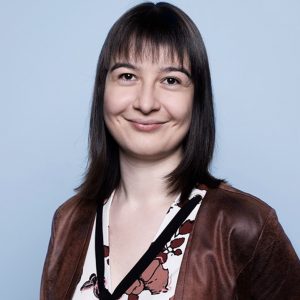 Aurélia Lafontaine est une chercheuse en formation doctorale à l'Université du Luxembourg où elle a intégré le Luxembourg Centre for Contemporary and Digital History (C2DH) en octobre 2017.
Elle détient un Bachelier en Histoire de l'Université de Liège (Belgique), ainsi qu'un Master en Histoire européenne contemporaine de l'Université du Luxembourg. Son mémoire de master portait sur le rôle joué par le Grand-Duché de Luxembourg aux origines de l'Organisation du Traité de l'Atlantique Nord entre 1948 et 1953.
La passion pour les relations internationales entretenues par les petites puissances se traduit dans ses recherches actuelles qui se focalisent sur l'histoire du service postal grand-ducal. Outre une thèse dédiée au rôle des experts techniques de cette administration des postes et des télécommunications dans les organes internationaux, le projet vise l'élaboration d'une exposition virtuelle illustrant l'évolution de l'institution entre 1842 et 2017.
Directeur de thèse : Prof. Dr Andreas Fickers (C2DH)
Membres du Comité d'encadrement de thèse : Dr Stefan Krebs (C2DH), Prof. Dr Pascal Griset (Paris IV – Sorbonne)
De plus amples informations peuvent être consultées sur son profil institutionnel.
Contact : aurelia.lafontaine@uni.lu
Julia Wack